Overview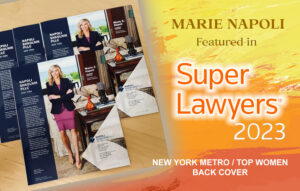 Marie has been an attorney for over twenty-five years and has experience handling complex cases, including employment discrimination, civil rights, mass tort matters, personal injury, medical malpractice litigation, and pharmaceutical litigation. Marie earned her J.D. from St. John's University Law School, her L.L.M. degree from New York University (NYU) School of Law and is currently an Environmental Law LLM candidate 2023 at Lewis and Clark Law School. She has worked for the New York Appellate Division, 2nd Department and has taught CLE courses on Tort and Civil Procedure at St. John's University School of Law.
As a founding partner, Marie plays an integral role in achieving the multi-million-dollar verdicts and settlements in the firm's many practice areas, including the $1.3+ billion settlement in the New York Opioid Jury Trial,  the jury verdict for plaintiffs in the Ohio Opioid Trial (the federal bellwether trial against national pharmacy chains),the $640 million Flint Water Crisis agreement, and the $1 billion settlement in the World Trade Center litigation. The firm continues to be at the forefront of national and noteworthy legal cases, including those involving anti-trust generic drug litigation, Aqueous Film-Forming Foam water contamination cases, where a $1.185B agreement with Dupont, Chemours, and Corteva was recently announced, and civil rights matters.
For her legal achievements, Marie has been recognized by her peers and the legal industry, consistently being named to New York Super Lawyers®, Best Attorneys of America and to The National Trial Lawyers for Women's Rights – Top 10 list to name only a few.
She is a Board Member of the New York State Trial Lawyers Association and is also a founding Board Member and former President of the Trial Lawyers of Puerto Rico (TLPR), a trade association bringing together top trial lawyers to share expertise, build partnerships, and to add value to the local Puerto Rico community.
Philanthropic Endeavors
Marie dedicates her time and generously supports numerous philanthropic organizations and activities. She was a board member at Glen Cove Boys & Girls Club, which is a youth organization in Glen Cove, New York, and a member of the Board of Governors at the St. John's University, as well as the President of the Middle School Parent Council of Friends Academy.
As a breast cancer survivor, she creates awareness to fund research through such charitable organizations such as The Bone Marrow Foundation, Inc. Marie is an avid runner and has raised money by competing in the Long Island Half Marathon and the New York City Marathon.
Marie in the Media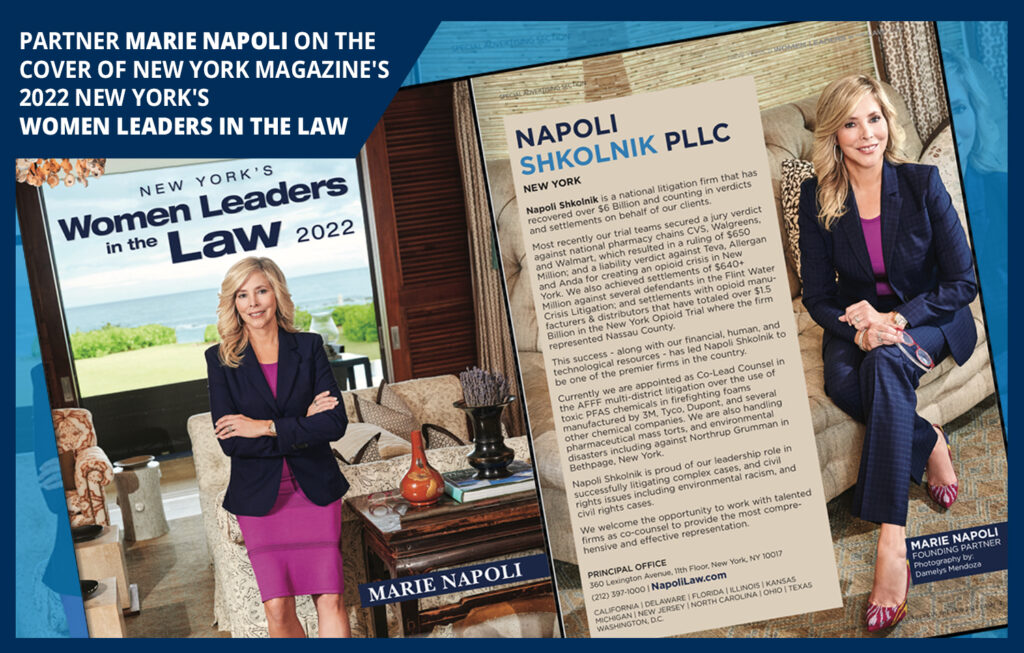 Marie is also a legal commentator on a variety of legal issues and has appeared on such networks as Fox Business News, CNN, CBS New York, and ABC News.
With appearances on Court TV, Law and Crime Network Live, Dr. Oz, Newsmax, Rolling Stone,  New York City's WPIX-TV 11 News, TRT World and others, she provides well-reasoned views on topics from "biased male views toward female victims" in the case of the Playboy Model Murder case; "extreme, wanton criminal negligence" in the case of the Breonna Taylor case; the "unwarranted, ingrained notion of race discrimination" in the George Floyd case; and the need for victims of sexual assault to take their power back by filing civil lawsuits, as in the case of Charity Carson.
Additional cases she has assessed include the Jealous Lover Murder Trial — where she provided legal analysis on the multiple problems involved with a juror improperly communicating with her parents; the Teen Charged with Killing Two Kenosha Rioters, where she explained how it is up to a jury to decide whether it was murder or self-defense by Kyle Rittenhouse; The Tammy Daybell Effect on Chad Daybell's Case, where she assessed the Courtroom vs. the Court of Public Opinion in Tammy Daybell's death; and the responsibility of attorneys during COVID-19 when courts are physically closed.
Sampling of Marie Napoli's Published Works 
Other Experience
Napoli Kaiser & Associates LLP
Kaiser & Hirsch
Lawyer, New York, Appellate Division Second Department
Law Clerk, New York State Supreme Court, Queens County Justice Freedman